A team of people committed to you
RockPointBank's success grows from the strength of our people. This group of experienced professionals understands the importance of building relationships in the community and the value of investing in you.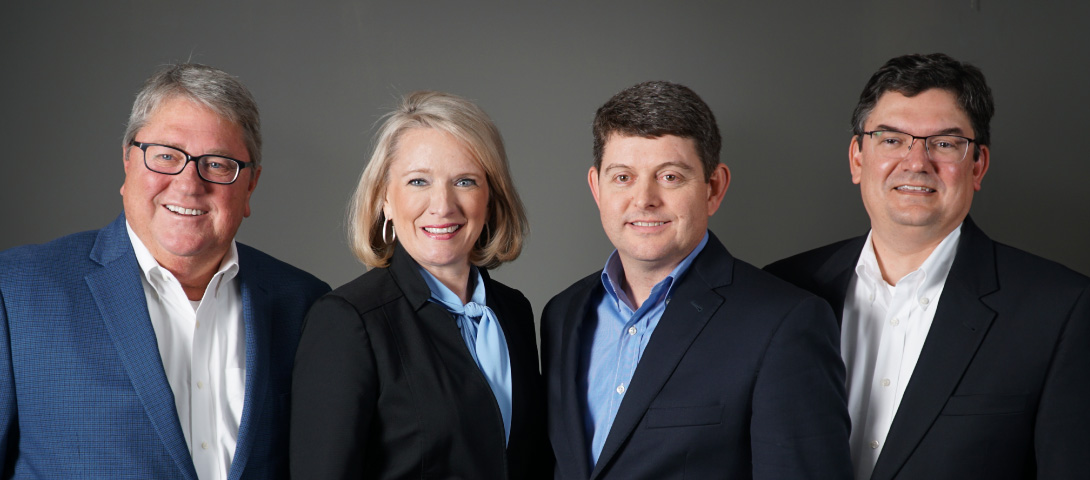 Executive Team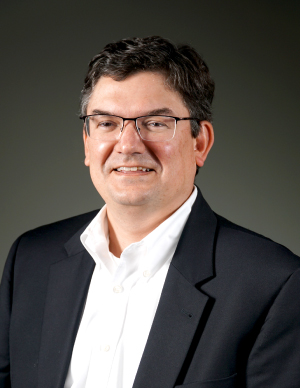 Hamp Johnston, President and CEO
Hamp grew up in Chattanooga and has approximately 30 years of banking experience with almost all of it being in the local market. After earning a BA from Washington and Lee University in 1993, he began his banking career in a commercial lending training program in Memphis. Hamp graduated from The Graduate School of Banking at LSU in and has a diversified background including positions in correspondent banking, business banking, middle market banking, and private banking and trust. He has been managing teams since 2006. Before helping to found RockPointBank, he was East TN's Market Executive for JPMorgan Chase. Hamp has been engaged in the Chattanooga community since returning home in 1994 in activities to include Past President of the McCallie Alumni Council, graduates of Leadership Chattanooga and the Holmberg Arts Leadership Institute, and President of the Board at Chattanooga Golf and Country Club. Current involvement includes being a Downtown Chattanooga Rotary member and serving on the boards of the Chattanooga Chamber of Commerce, Girls Preparatory School (GPS) and Chattanooga Girls Leadership Academy (CGLA).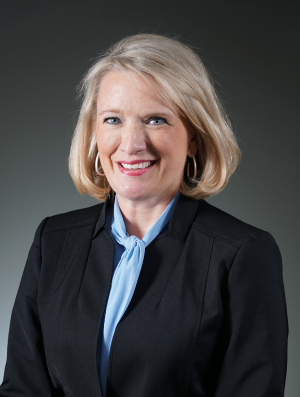 Camille Daniel, Chief Banking Officer
Camille is a 25-year veteran of the Chattanooga banking community.  She is a founding organizer of RockPointBank and serves as the Chief Banking Officer.  Camille is a graduate of Rhodes College and earned a master's degree in Business Administration from The University of Tennessee at Chattanooga. She is a 2013 graduate of Leadership Chattanooga.  Active in several Chattanooga community endeavors, Camille has served on the board of Girls, Inc., is a sustaining member of the Junior League of Chattanooga and currently serves on the Memorial Hospital Foundation Board.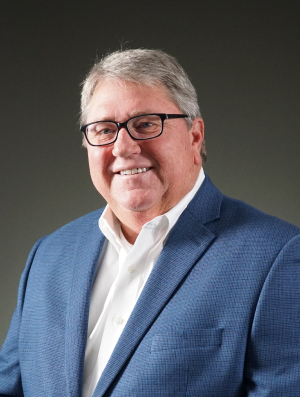 Kerry Riley, Chief Credit Officer
Kerry was most recently the Senior Vice President and Senior Credit Officer with FirstBank, Chattanooga, TN. Having begun his banking career working part time while attending college, he has been full time in the industry for over 35 years. He has worked in various areas of the bank and has extensive experience in retail, commercial, corporate, correspondent banking, and special assets space. He worked in a turnaround environment as Chief Credit Officer with considerable time spent working towards capital need solutions as well as participating in all internal committees as a member of the Executive Committee. In addition, Kerry was Secretary to the Board of Directors of NW Financial Corporation, a community bank holding company. He holds a bachelor's degree in Finance from the University of North Alabama, is a graduate of the Stonier Graduate School of Banking, and has certified in various other banking classes and ongoing learning opportunities. A longtime resident of Chattanooga, TN, Kerry has enjoyed observing and participating in the transformation of the city.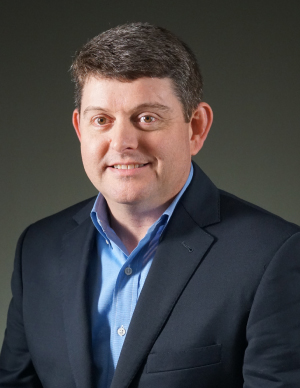 Patrick Jensen, Chief Financial Officer
Patrick is a longtime resident of Chattanooga and has spent over 20 years working in banking and corporate finance roles. In 1999, Patrick joined First Security Group where he worked initially in accounting and bank operations until being promoted to Assistant Controller. In 2003, he was promoted to Corporate Treasurer where he was responsible for the bank's interest rate and liquidity risk, the corporate budgeting and planning process, and supervised the electronic banking program. When FSG merged with Atlantic Capital in 2015, Patrick remained at Atlantic Capital and served as Senior Vice President, Head of Financial Planning and Analysis. In that role, he was responsible for the corporate planning and budgeting process, implementing new technology to better measure and forecast banker performance, and consulted with line of business managers to improve results. Patrick graduated from the University of Tennessee at Knoxville in 1996 with a degree in Economics and received his master's degree in Business Administration from the University of Tennessee at Chattanooga in 2002.
Board Members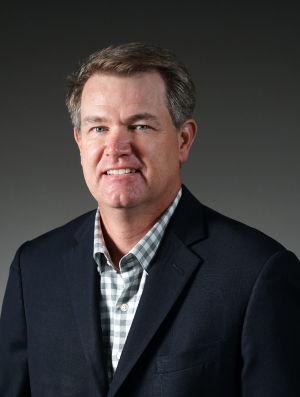 Benjamin Brock (Ben)
Ben is the President and CEO of BROCK, an equipment maker and after-market parts supplier to the asphalt industry. Previously, he was President and CEO of Astec Industries, Inc., a global manufacturer of equipment used in infrastructure, energy, and mining industries. He has twice served on the National Asphalt Pavement Association's Board of Directors as Chairman of the Associate Member and Young Leader's committees. He has also served on the boards of the Federal Reserve Bank (Nashville Branch), the National Center for Asphalt Technology at Auburn University, the Chattanooga Area Chamber of Commerce and First Tennessee Bank's advisory board in Chattanooga. He has served on the board of the McCallie School as a member of the Executive Committee, and he will rejoin the school's board in September 2022. Ben is a gold level member of the Young Presidents Organization.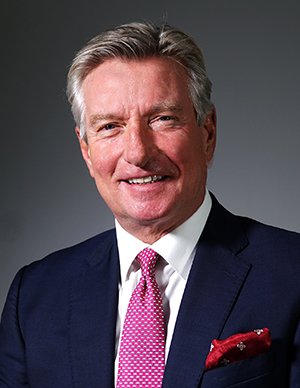 Piet Dossche
Piet is the CEO and owner of Dossche Holdings, a privately held real estate investment firm specializing in acquisition, development, and management of commercial assets across the Southeast. Previously he was CEO and owner of USFloors LLC, a company he started in 2001 as a Flooring Importer and Manufacturer, focused on bringing unique and sustainable products to market. Piet created an entire new flooring category in 2012 when he invented and patented WPC flooring and launched it under the COREtec brand. In 2016 he sold USfloors to Shaw Industries, a division of Berkshire Hathaway. He served as Executive Vice President at Shaw and later transitioned to the board in 2022. In 2019 Piet was inducted into the World Floor Covering Association Hall of Fame, for his innovative leadership and visionary ideas. Piet is active in his community where he serves on the boards of the Floor Covering Industry Foundation, the Floor Covering Education Foundation and United Way.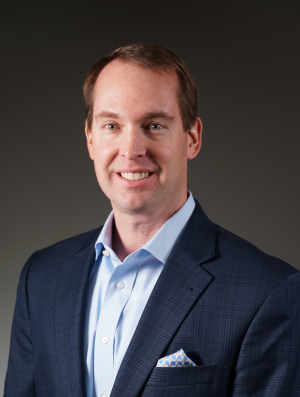 John Haddock
John grew up in Chattanooga and has 20+ years of experience in banking, finance and public accounting. As an Accounting major, he received his Master of Accountancy from the University of Tennessee and began his career began with PricewaterhouseCoopers in Atlanta, GA. He continued his public accounting experience with Hazlett, Lewis & Bieter in Chattanooga, TN with a focus on auditing community banks. This experience led him to a 12-year banking career with FSGBank, N.A. / First Security Group, Inc. ("FSG"). John was promoted to Chief Financial Officer and Secretary in February 2011 and served in that role until the sale of FSG to Atlantic Capital Bank in November 2015. Today, John is the Chief Financial Officer for TransCard Payments, LLC and Subsidiaries ("Transcard"), a privately held payments company in Chattanooga. Transcard provides innovative payment solutions for financial institutions, technology companies, and corporate clients. He is a member of the Tennessee Society of CPAs and American Institute of CPAs. He is also active within the community by serving as a board member for Bible in the Schools, a member of the Rotary Club of Chattanooga, and in his church by currently serving a 7-year commitment as a leader within the church's youth program to mentor and support young men from middle school through high school graduation.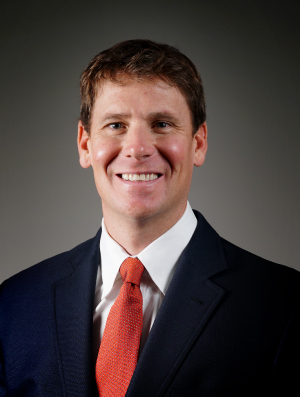 Charles Hunter (Charlie)
Charlie is a longtime resident of Chattanooga, TN and is the President of Hunter Oil Company, Inc. Hunter Oil Company, Inc. is a business specializing in the sales and distribution of oil and other products used in the energy sector. Charlie initiated several expansion projects between 2004 and 2016, opening distribution facilities throughout the Southeast. Throughout his 20-year career in the oil industry, he has served on regional advisory boards with both British Petroleum (BP) and Phillips 66. Charlie is a graduate of the University of Tennessee at Knoxville with a degree in Economics and was also a baseball letterman.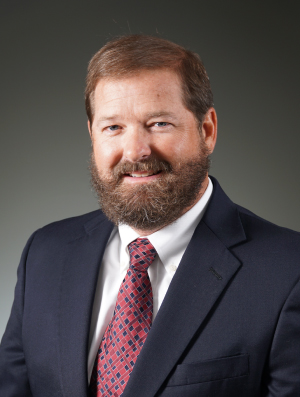 Deston Hutcherson
Deston grew up in South Pittsburg, TN and moved to Chattanooga, TN in 2014. He has worked in the construction industry since 1995 and acquired a general contractors license and opened a small business. He currently is the owner operator of C&D Recycling LLC, a recycling and demolition business he started in 2006. Deston has completed multiple training courses in investment recovery focusing on asset recovery and/or recycling and is engaged in the local and industrial communities through C&D Recycling. He has 25 years of experience in business management and creating personal relationships with customers.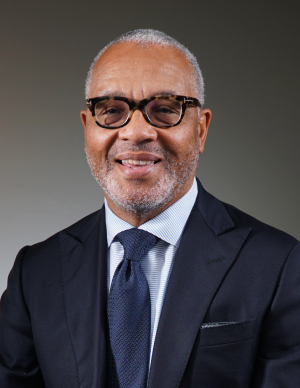 Dallas Joseph
Dallas is the COO/CFO at the Baylor School in Chattanooga, TN. He entered the independent school sector after serving in financial leadership positions at three higher education institutions. In 2000, he joined the Baylor School as Chief Financial Officer and Chief Operating Officer, where he oversees accounting, dining operations, bookstore, technology, security, transportation, and physical plant operations. His career in education includes 10 years in higher education administration. Dallas is the former Vice President of Finance at Fisk University in Nashville, Suomi College in Hancock, Michigan and Shaw University, Raleigh, North Carolina. On the national level he has held leadership roles in the areas of financial and enrollment management and served as board chair of the NBOA (National Business Officers Association) and currently serves as Chair Elect of the Enrollment Management Association. He serves on numerous nonprofit and community boards including the Community Foundation of Greater Chattanooga, the Hunter Museum of American Art, Shaw University and Enrollment Management Association.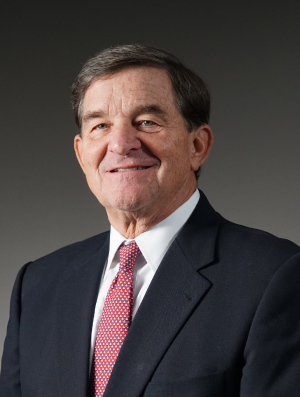 William Kilbride (Bill)
Bill has served as a director of a nationally chartered bank and was previously employed in banking and financial services in areas of credit, market regulation, and corporate planning with global organizations.  Bill was a divisional president of Mohawk Industries, a publicly traded company and later served as the president of the Chattanooga Chamber of Commerce, recognized as national Chamber of the Year during that time.  Bill was confirmed by the United States Senate to serve as a board member of the Tennessee Valley Authority, where he currently serves as board chairman.  He was named to the UT-Battelle Board of Governors, which manages the Oak Ridge National Laboratory (ORNL) for the US Department of Energy where he currently serves on the Finance and Audit Committee.  Bill is actively involved in the greater Chattanooga community.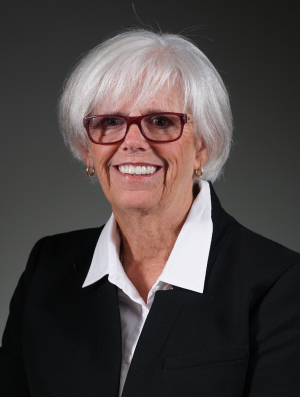 Cindy Lee
Cindy is the founder and president of LYNC Logistics LLC, a third-party logistics company. Since its inception in 2014 the company has grown to approximately $30 million in annual revenues with 38 employees. LYNC has been named to the INC. 5000 list for 3 years in a row and in 2018 was named as a "2018 Best Place to Work." LYNC was recently named by the Women's President's Organization as the 3rd Fastest-Growing Female Business in America and was named as one the Top Ten Woman-Owned Business in Transportation. Prior to starting LYNC Cindy served as Vice President of Human Resources at Lee-Smith, Inc. and then as President of Lesco Logistics, a regional freight carrier. Cindy attended the University of Tennessee at Chattanooga and is actively involved in the Chattanooga community.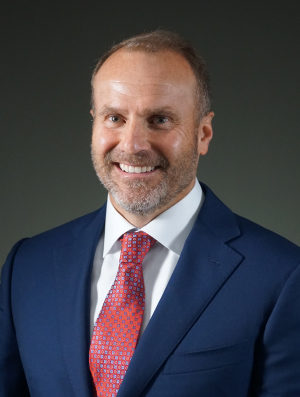 Dr. Mark McOmie
Originally from Salt Lake City, Utah, Mark attended the University of Utah, majoring in Medical Biology, then went to the University of Louisville School of Dentistry and received his Doctorate of  Medical Dentistry (DMD). In 1998 he founded McOmie Family Dentistry, one of the largest practices in the southeast. Dr. McOmie is an expert in the areas of cosmetic and implant dentistry and lectures both nationally and internationally. He is a dental consultant to dental product companies and dental laboratories and is also a partner in importing and distributing Paltop Dental Implants from Israel. In 2006, he founded McOmie Enterprises which is a commercial real estate management company. Mark has been engaged in the community since moving to Chattanooga in roles to include serving on the financial committee of the Bright School, on the boards of Southern Off Road Bicycle Association (SOBRA), and the board of Scenic City Velo.  Dr. McOmie is a past president of the Chattanooga Area Dental Society, and Tennessee Valley Dental Study Club, and has served as the scientific programs chair for the Tennessee Dental Association. He is a Fellow in the American College of Dentists (FACD), Fellow in the International College of Dentists (IACD), and a Fellow in the Pierre Fuchard Academy (FPFA). Dr. McOmie was awarded the Fellowship Award by the Tennessee Dental Association in 2021.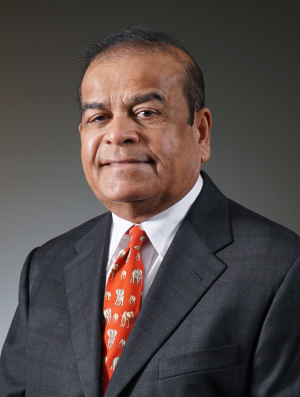 Harshad Shah
Harshad Shah previously served as an Organizing Director for Capital Mark Bank and Trust in Chattanooga, TN from 2007 to 2015. CapitalMark Bank was successfully sold to Pinnacle Bank in 2015. Mr. Shah started his career with Owens Corning Corporation in Chicago followed by Union Carbide Corporation working in the Glad bags R&D division before moving to Chattanooga in 1982. He started a testing and consulting lab for barrier packaging. In 1986 he formed Hamilton Plastics, a manufacturing company  based in Chattanooga that provides plastic products to the food, industrial, and medical industries and remains CEO and President of the company. Hamilton Plastics is located on the Tennessee River front on 20 acres of land and spans 280,000 square feet of industrial and office space. In 1990 Harshad began to invest in various hotels acquiring ownership interest in a portfolio of approximately a dozen hotels and remains an investor in the hotel industry. In 2013 and 2019 his son Guru Shah pioneered  Shah Trucking and Shah Logistics Company respectively with Harshad's initial guidance, which is also headquartered in Chattanooga. Shah is a respected community leader who has served on the Boards of many local organizations in the Chattanooga area including Allied Arts, Chattanooga Neighborhood Enterprises, The Community Foundation of Greater Chattanooga, Chattanooga Rotary Club, Baylor School, Chattanooga State Technical College, and the UTC School of Business. His leadership and dedication to the community has been recognized with numerous awards and honors including the 2008 Chattanooga Area Manager of the Year Award, 2011 Better Business Bureau Torch Award for Marketplace Ethics, 2011 Daughters of the American Revolution Americanism Medal and a 2012 induction to the UTC College of Business Entrepreneurial Hall of Fame. Harshad and his family established the donor fund which continues to serve as a resource to the community by supporting many charities both locally and internationally.
Eric Storey
Eric Storey grew up in Henagar, Alabama, and is President of Storey Trucking Company, a 50+-year-old asset-based carrier specializing in refrigerated over-the-road freight. Starting out in the mid-'60s as a means for transporting a potato crop to market, Storey Trucking now maintains a fleet of over 100 trucks, each hauling refrigerated and dry goods across the Southeast to destinations in the western United States. Eric brings business experience in transportation, multi-state cattle operations farming, and multiple investments including hotel/real estate developments and support of startup ventures in the supply chain sector.
RockPointBank is a full-service financial institution headquartered in Chattanooga, Tennessee.